Agitated nutsche filter dryer (ANFD) is a specialized piece of equipment used in the chemical and pharmaceutical industries for solid-liquid separation and drying processes. It combines the functionalities of a filter, dryer, and reactor into a single unit, offering efficient and continuous operation.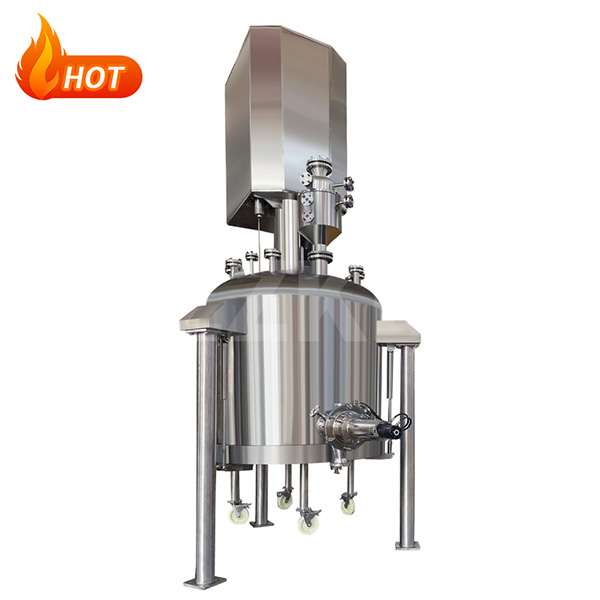 Features of agitated nutsche filter dryer
Closed system: The three-in-one filter, washing and drying system is a fully closed system. Production and operation in a closed system can avoid air pollu.tion from toxic substances, and at the same time reduce the occurrence of poi.soning accidents by operators.
Recycling: materials and solvents are almost completely recovered, avoiding waste caused by material omission and solvent volatilization, which has great economic benefits.
Multifunctional one-piece operation: filtering,washing and drying are completed in the same equipment. The vessel walls are equipped with heating jackets to allow drying.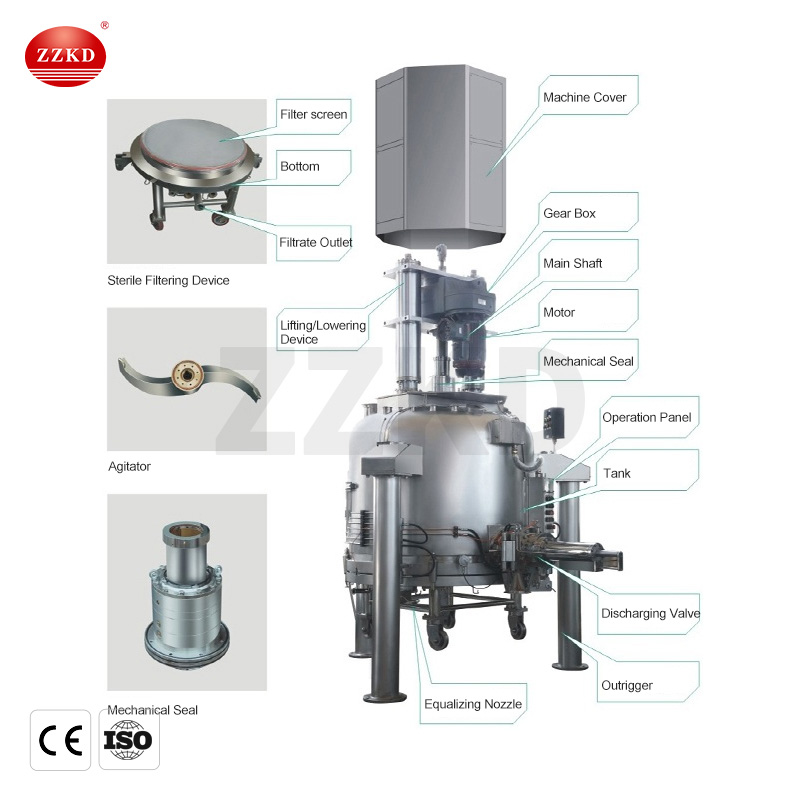 Continuous operation: Filtration and drying are carried out in a continuous system, no need to deal with wet filter cake. The dried products can be mechanically transferred to the weighing and packaging sections.
Saving manpower: a non-technical person who has undergone simple training can complete the operation. Opening, closing, automatic feeding and automatic discharging do not require technical personnel to monitor.
Thorough cleaning: The filter, washing and drying three-in-one has the functions of automatic spraying and stirring, and the filter cake can be fully cleaned thereby reducing the amount of sewage discharge and reducing the cost of wastewater treatment.
Clean production: The multifunctional filter drying system is equipped with a dust collector to collect the dust produced after drying, which can meet the clean production requirements.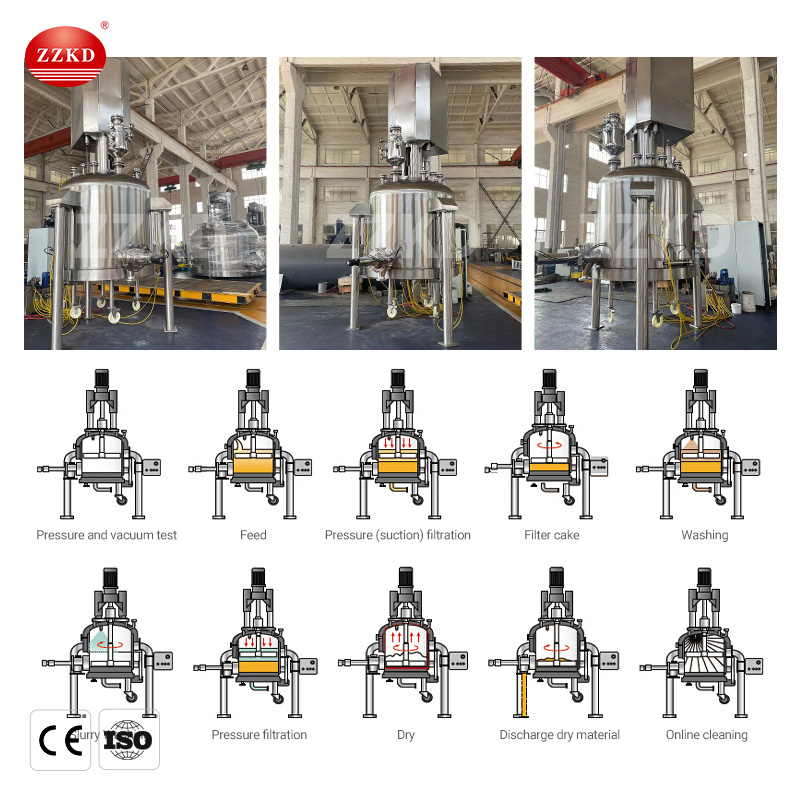 Application of agitated nutsche filter dryer
Agitated nutsche filter dryers (ANFDs) find applications in various industries where solid-liquid separation, washing, and drying processes are required. Here are some common applications of ANFD:
Pharmaceutical Industry: ANFD are widely used in the pharmaceutical industry for the production of active pharmaceutical ingredients (APIs), intermediates, and other pharmaceutical products. They are utilized for filtration, washing, and drying of pharmaceutical compounds.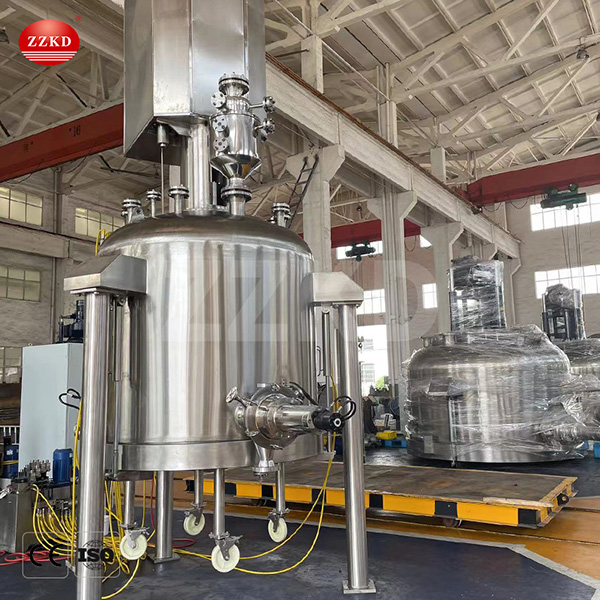 Chemical Industry: ANFD play a crucial role in the chemical industry for separating and drying solids from various chemical processes. They are used for applications such as catalyst recovery, product purification, specialty chemicals manufacturing, and solvent recovery.
Fine Chemicals and Specialty Products: ANFDs are employed in the production of fine chemicals, specialty products, and high-value chemicals like dyes, pigments, flavors, fragrances, and additives. ANFDs enable efficient separation and drying of these products, ensuring high product quality.
Agrochemicals: ANFD are used in the agrochemical industry for the separation, purification, and drying of agrochemical intermediates, pesticides, herbicides, and fertilizers. They help in achieving the desired purity and consistency of these products.
Food and Beverage Industry: ANFD are utilized in the food and beverage industry for the processing and production of various food ingredients, extracts, and additives. They aid in the separation, purification, and drying of these components.
Environmental and Waste Treatment: ANFD are employed in wastewater treatment plants and environmental applications for the separation and drying of solid waste materials. They help in recovering valuable substances from waste streams and reducing waste disposal costs.
Petrochemical Industry: ANFD are used in the petrochemical industry for the separation, purification, and drying of petrochemical intermediates and products. They play a vital role in processes such as refining, polymer production, and specialty petrochemical manufacturing.
Parameter
Model

Filtering Surface

(m2)

Inner Diameter

(mm)

Nominal Volume

Shell Height

(mm)

Filter Cake height

(mm)

Paddle Lifting height

(mm)

Stirrer Motor Power

(Kw)

Net Weight

(kg)

Total Height

(mm)

NFD-300

0.7

300

0.02

400

80

100

Manual

150

1300

NFD-400

0.12

400

0.05

450

100

120

Manual

/0.75

250

1500

NFD-500

0.19

500

0.15

650

140

160

2.2

1450

2600

NFD-600

0.28

600

0.22

700

180

200

2.2

1650

2900

NFD-800

0.5

800

0.53

900

200

220

3

2300

3300

NFD-900

0.62

900

0.66

900

200

220

4

2800

3500

NFD-1000

0.78

1000

0.93

1000

220

250

5.5

3600

3800

NFD-1200

1.1

1200

1.3

1000

250

300

7.5

4700

3900

NFD-1400

1.53

1400

2

1100

300

350

11

6400

4400

NFD-1600

2

1600

2.7

1100

300

350

15

7400

4500

NFD-1800

2.5

1800

3.8

1200

350

400

15

10500

4700

NFD-2000

3

2000

4.8

1200

400

450

18.5

11500

5100

NFD-2300

4

2300

6.8

1250

400

450

22

12600

5200

NFD-2600

5.3

2600

9.1

1250

450

500

22

17200

5500

NFD-2800

6

2800

10.8

1250

450

500

30

22000

5700

NFD-3000

7

3000

14.4

1500

550

600

37

25000

5900
Model

Filtering Surface

(m2)

Inner Diameter

(mm)

Nominal Volume

Stirrer Motor Power

(Kw)

NFD-300

0.7

300

0.02

Manual

NFD-400

0.12

400

0.05

Manual

/0.75

NFD-500

0.19

500

0.15

2.2

NFD-600

0.28

600

0.22

2.2

NFD-800

0.5

800

0.53

3

NFD-900

0.62

900

0.66

4

NFD-1000

0.78

1000

0.93

5.5

NFD-1200

1.1

1200

1.3

7.5

NFD-1400

1.53

1400

2

11

NFD-1600

2

1600

2.7

15

NFD-1800

2.5

1800

3.8

15

NFD-2000

3

2000

4.8

18.5

NFD-2300

4

2300

6.8

22

NFD-2600

5.3

2600

9.1

22

NFD-2800

6

2800

10.8

30

NFD-3000

7

3000

14.4

37