Our mini spray dryers are mainly used to spray and dry solutions, emulsions, suspensions, and pasty materials into dry powder or granules. They have the advantages of fast speed, high efficiency, and convenient operation. Our models are as follows:
Features of our mini spray dryers
* Made of high-quality borosilicate glass, strong and stable and easy to clean.
* Good sealing, providing a good sealing environment for the working process.
* The body is made of high-quality 304 stainless steel, which is strong and durable.
* Using PLC touch screen.
Advantages of our small spray dryers
* 2L uses a pneumatic nozzle atomizer, 5L.10L uses a rotary atomizer.
* Using variable frequency speed regulating fan, the speed can be adjusted freely.
* Exquisite workmanship, using high-quality 304 stainless steel plate, thickness up to 2CM, good welding and polishing details.
* High recovery rate, up to 70% for 2L, over 90% for 5L-10L.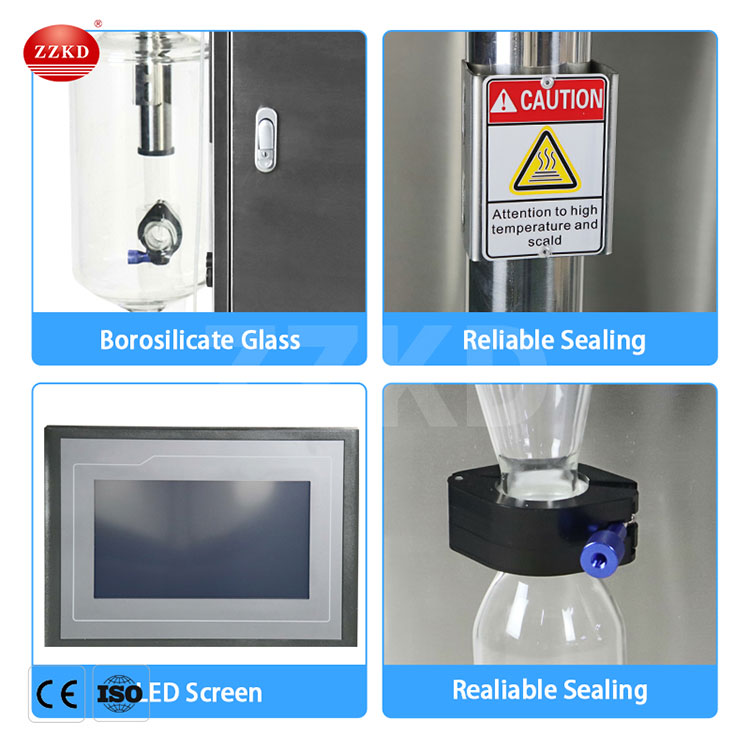 Application of small Spray Dryer
It is mainly used in scientific research, laboratories, chemistry, pharmacy, biology, food laboratories and other fields of universities and colleges, and is used to produce milk powder, coffee powder, starch, protein powder, traditional Chinese medicine powder, serum, antibiotics, spices, etc.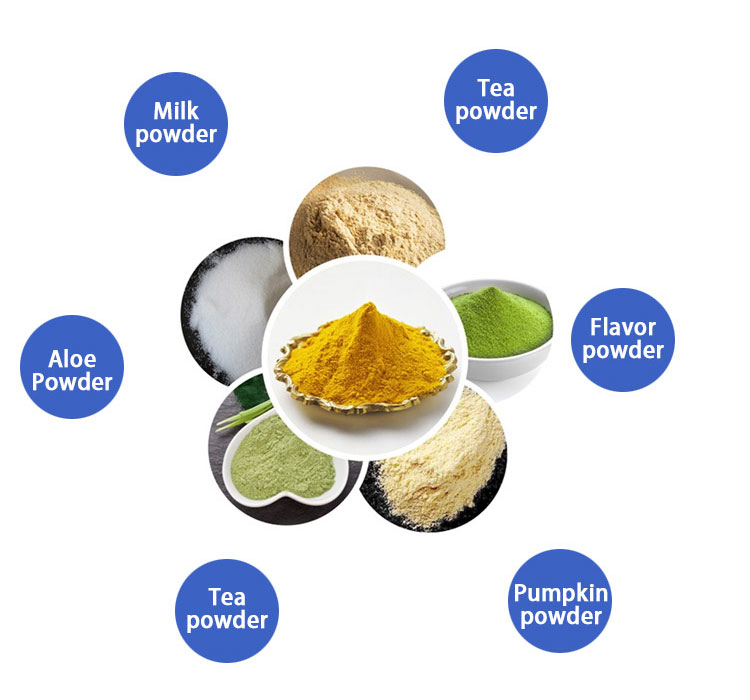 How does mini small spray dryer works
The air enters the drying chamber through the heater, and at the same time, the feed liquid is atomized into mist droplets by the atomizer. After the fog droplets contact with the hot air, they are quickly gasified and dried into powder or granular products, and the dry powder or granular products flow into the cyclone separator with the air. After separation, it falls into the receiving device, and the exhaust gas is evacuated by the fan.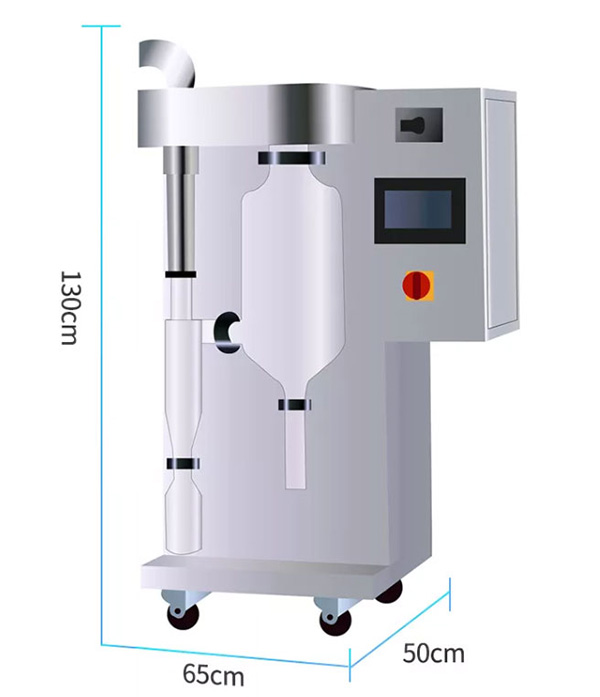 US Warehouse | Canada | Spain | Thailand
We have warehouses in the United States (Los Angeles), Canada (Vancouver), Spain (Valencia), Thailand (Bangkok), with a large inventory, no matter which country you are in, we guarantee that you can receive the goods at the fastest speed .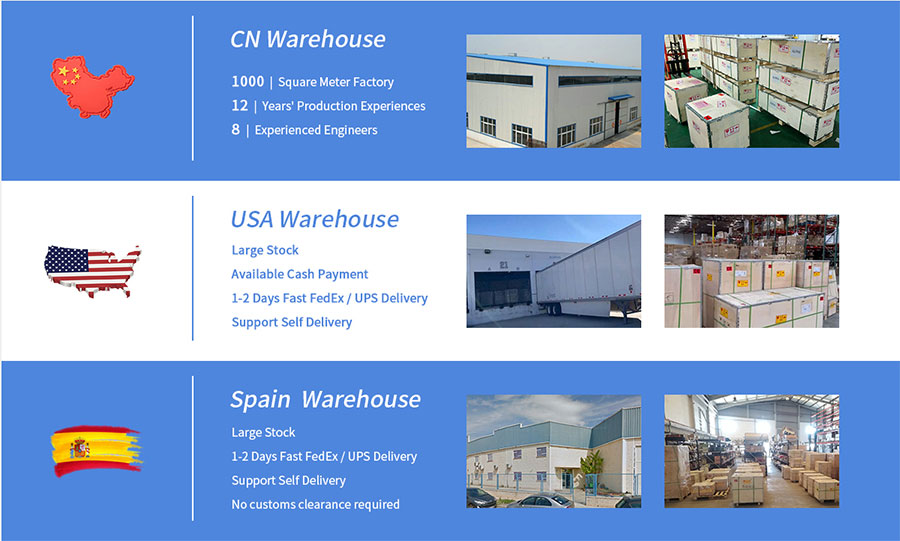 Parameter
Model

Inlet temperature

(°C)

Moisture maximum evaporation (kg/h)

Rotating speed (r.p.m)

Diameter of spray

disc (mm)

Electric heating

power (kw)

SD-2L

140-300

2

25000

0.7

3

LPG-5L

140-350

5

25000

50

9

LPG-10L

140-350

10

25000

50

20

LPG-25L

140-350

25

18000

100

36

LPG-50L

140-350

50

18000

120

63

LPG-100L

140-350

100

18000

140

81

LPG-150L

140-350

150

15000

150

99

LPG-200-2000L

140-350

200-2000

8000-15000

180-340

According to

the actual situation
Model

Inlet temperature

(°C)

Moisture maximum evaporation (kg/h)

Rotating speed (r.p.m)

SD-2L

140-300

2

25000

LPG-5L

140-350

5

25000

LPG-10L

140-350

10

25000

LPG-25L

140-350

25

18000

LPG-50L

140-350

50

18000

LPG-100L

140-350

100

18000

LPG-150L

140-350

150

15000

LPG-200-2000L

140-350

200-2000

8000-15000