Refrigerated circulating bath is a piece of laboratory equipment used to control the temperature of samples or fluids. It consists of a bath or reservoir that is filled with a cooling fluid, such as water or ethylene glycol, and a refrigeration system that circulates the fluid through the bath to maintain a specific temperature.
The Capacity of refrigerated circulating bath is between 5L to 100L,and the refrigeration capacity is between -10°C to -120°C.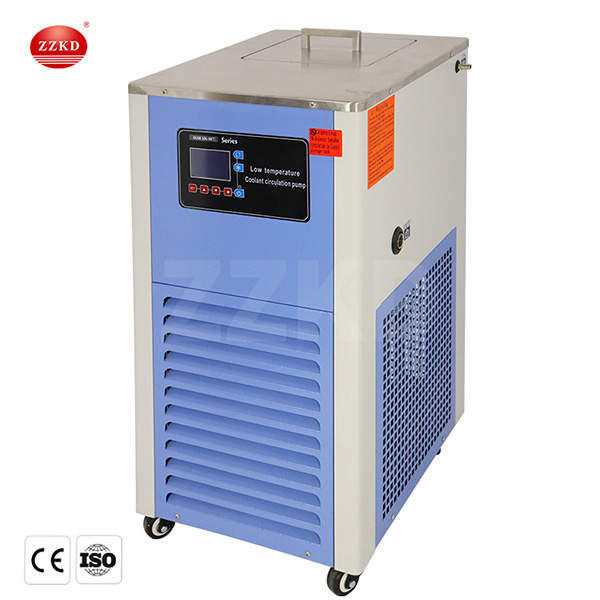 Our refrigerated circulating baths offer several advantages, including:
Precise temperature control: our baths can maintain precise and stable temperatures, which is critical for many laboratory applications, such as chemical reactions or sample preparation.
Uniform temperature distribution: The circulation system in refrigerated circulating baths ensures that the temperature is evenly distributed throughout the bath and the sample, which helps to prevent temperature gradients that can affect results.
Energy efficiency: Refrigerated circulating baths can be more energy-efficient than other cooling methods, such as cooling with dry ice or liquid nitrogen.
Safety: Our baths are designed with safety features such as automatic shut-off and alarms for high and low-temperature limits, reducing the risk of accidents.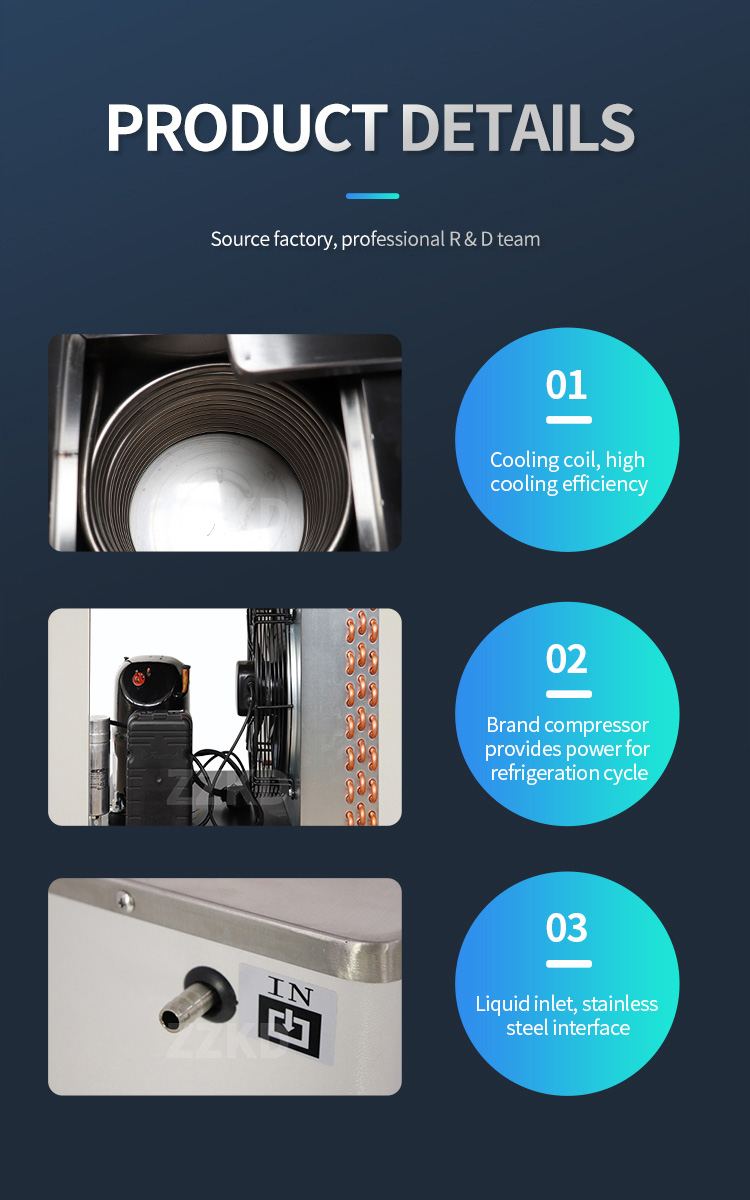 Our refrigerated circulating baths can be used as supporting equipment for our following products:rotary evaporator,jakceted glass reactor,centrifuge.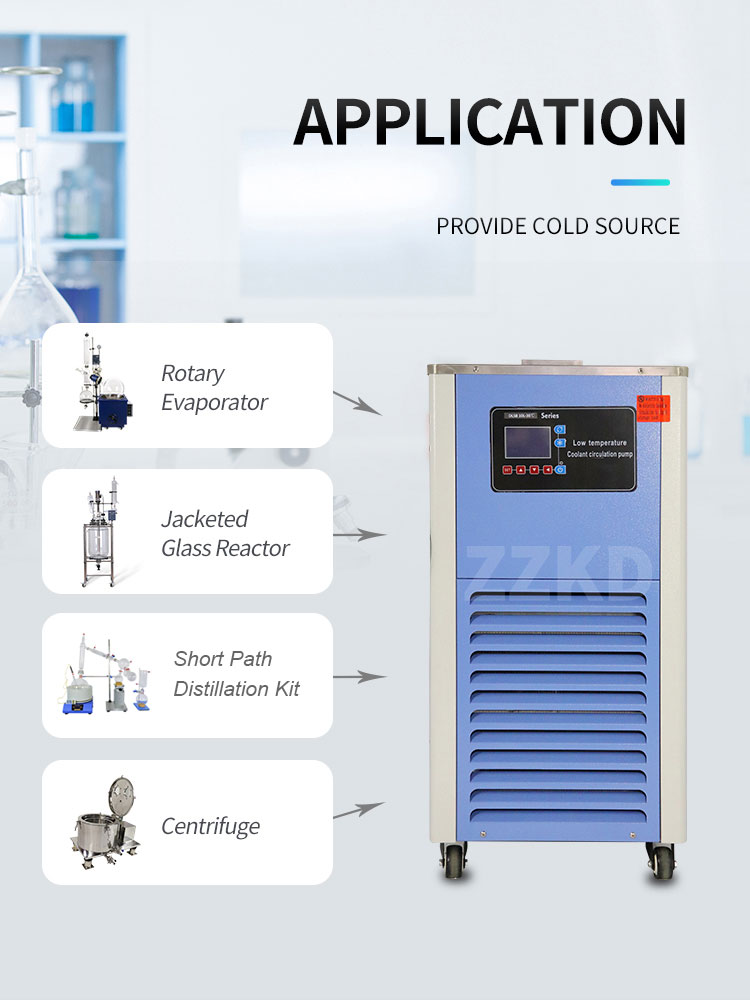 Warehouse in USA | Canada | Spain | Thailand
We have warehouses in the United States (Los Angeles), Canada (Vancouver), Spain (Valencia), Thailand (Bangkok), and have a large inventory,no matter which country you are in, you are guaranteed to receive the goods as quickly as possible.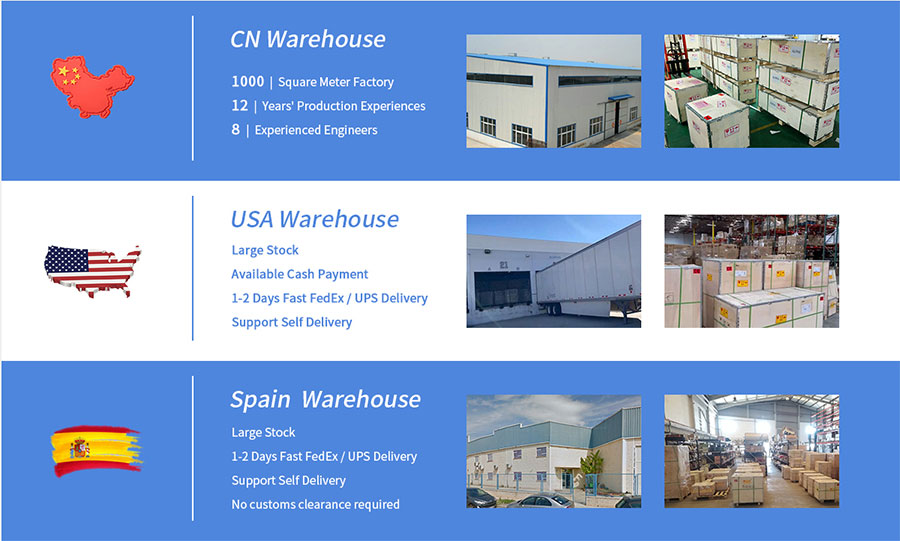 Why choose us?
1)Refrigerated circulating baths now in stock with fast delivery.
2) With 13 years of experience in R&D and production of refrigerated circulating bath.
3) provide you with premium quality products and perfect after-sales service.
4) Premium quality with CE certification.
5) Factory direct sales with competitive price.
6) Provide one-stop Extraction Turnkey Solution.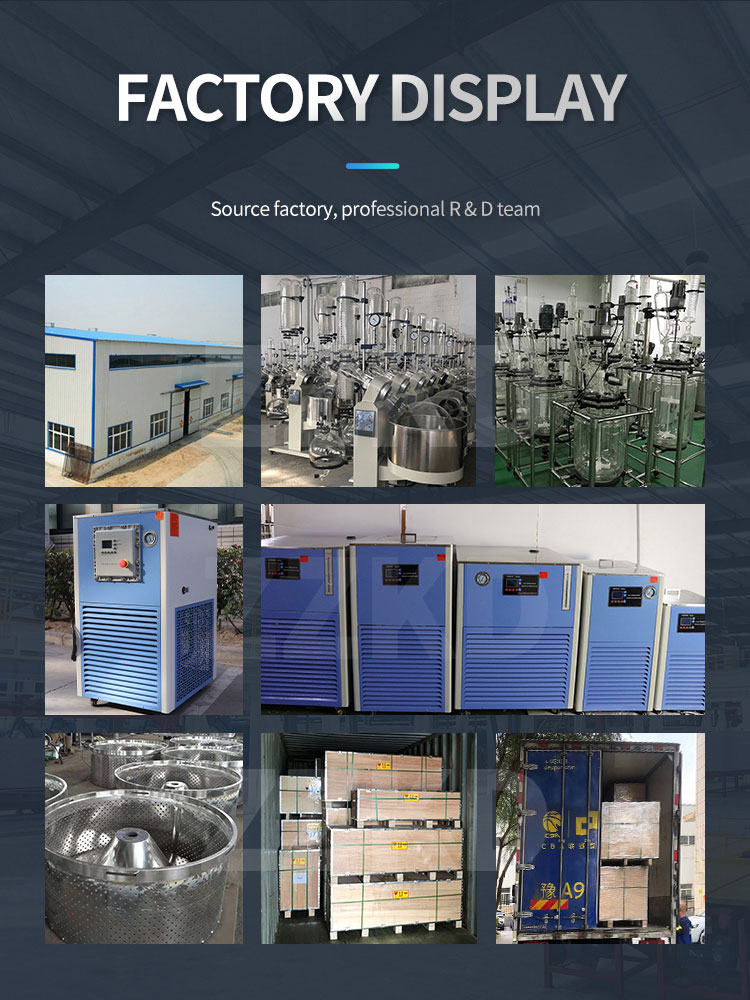 Parameter
Model

DLSB

5L

DLSB

10L

DLSB

20L

DLSB

30L

DLSB

50L

DLSB

80L

DLSB

100L

Capacity

5L

10L

20L

30L

50L

80L

100L

Low temperature range

-10℃~-40℃

-10℃~80℃

-30℃~-80℃

-30℃~-100℃

-10℃~-120℃

-10℃~-40℃

-30℃~-120℃

Refrigeration capacity

10~2228W

120~3800W

150~4780W

268~4780W

450~11500W

367~11025W

468~22000W

Rated Power

420~954W

980-2200W

1350-2488W

1950-9644W

3850-14800W

4115-4315W

4135-24000w
Model

DLSB

5L

DLSB

10L

DLSB

50L

DLSB

100L

Capacity

5L

10L

50L

100L

Low temperature range

-10℃~-40℃

-10℃~80℃

-10℃~-120℃

-30℃~-120℃

Refrigeration capacity

10~2228W

120~3800W

450~11500W

468~22000W

Rated Power

420~954W

980-2200W

3850-14800W

4135-24000w