Models of solvent recovery system:
There are currently eight models of solvent recovery system, namely: T-40Ex, T-60Ex, T-80Ex, T-90Ex, T-125Ex. It consists of electric control box, electric control box, barrel tank, condensation pipe, condensation system, heating system, safety pressure relief system and safety dumping system.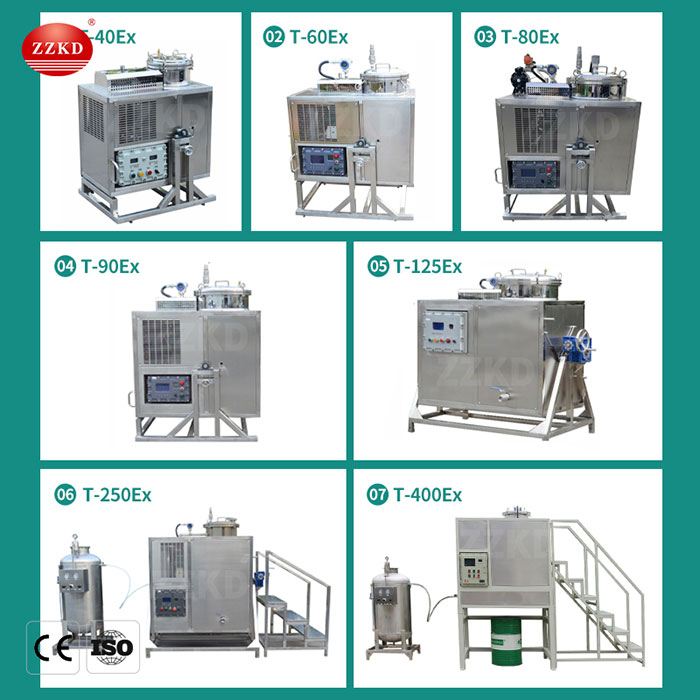 Features :

1. Electric control box: explosion-proof, sealed, to prevent sparks and solvent contact.
2. Electric control box:
32-stage PID temperature and time setting. Color display CNC external device. It can prevent foaming, the recovery flow is stable, and the efficiency is high; it can be recovered according to the solvent composition.
Time shutdown, can reserve solvent content, effectively prevent the occurrence of silver powder gas explosion.
Ultra-high temperature protection, when the set heating temperature is exceeded, the heating system can be automatically shut down and the condensation system keep working to cool down.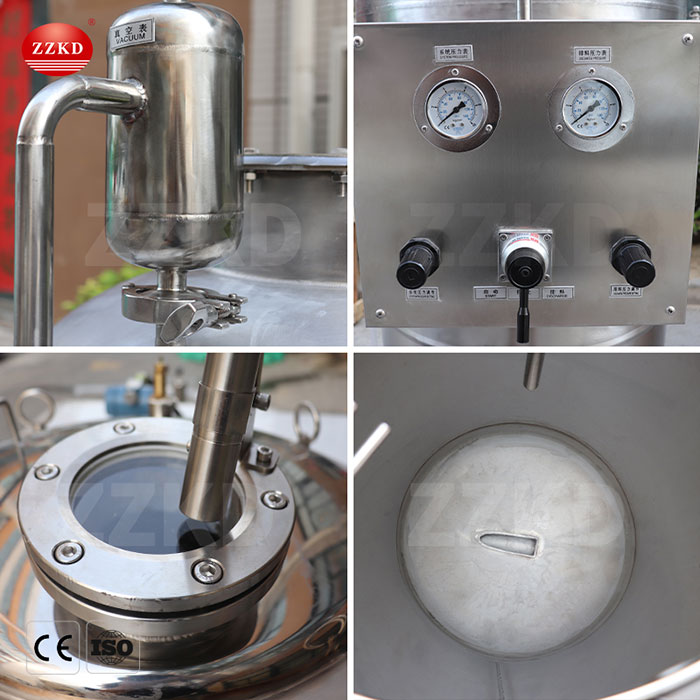 3. Barrel tank: imported SS304 stainless steel, the barrel wall is thick, and the bearing capacity is large.
4. Condenser tube: thickened copper tube, anti-corrosion and solvent resistance; high heat transfer efficiency.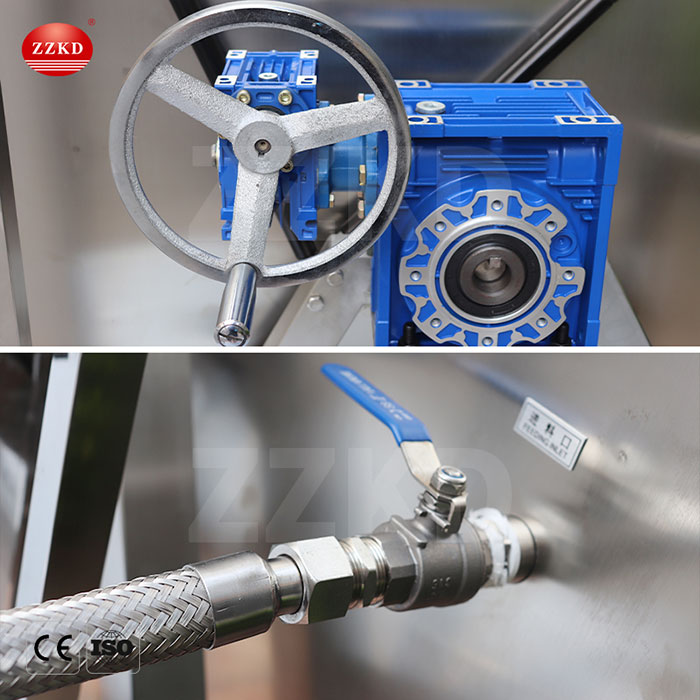 5. Condensing system: explosion-proof motor; axial fan.
6. Heating system: fully sealed explosion-proof design of heating joint.
7. Safety pressure relief system: steel ball safety valve, solvent resistance, corrosion resistance, high temperature resistance, safe and reliable.
8. Safe dumping system: easy to operate, light and convenient, can reduce the operator's work intensity, safe and reliable.
9. Won the national explosion-proof certification, the EU CE certification and insurance company insurance.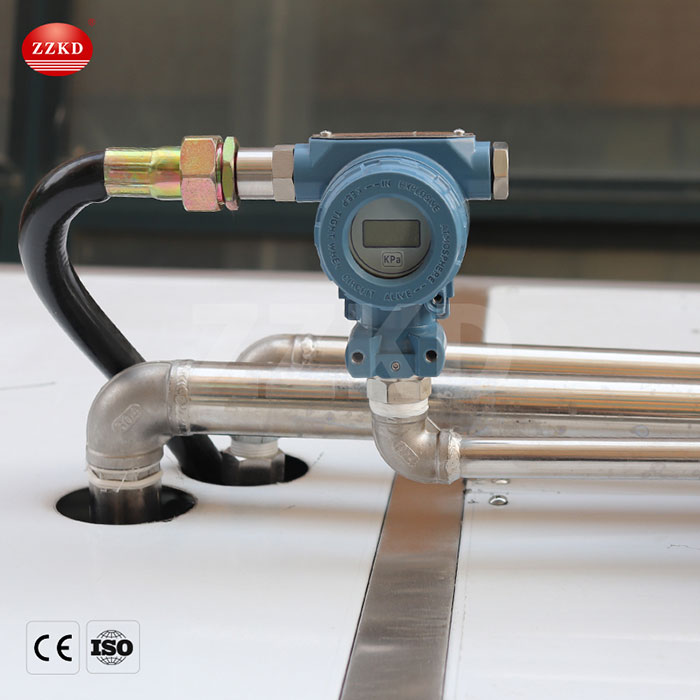 The steps of using the solvent recovery equipment:
1. Add the waste to be recycled;
2. Use a rag to wipe the edge of the recycling barrel mouth wall and the surface of the fuselage clean;
3. Close the lid of the barrel, and loosen the hot kerosene vent valve;
4. Place a clean recycling bucket at the solvent outlet of the recycling machine, in which the clean solvent will be retained after recycling;
5. Turn on the working switch of the recycling machine to make the equipment start to work;
6. After the solvent recovery is completed, clean up the residue in the recovery bucket;
7. Clean up equipment surface hygiene;
8. Collect the recovered solvent;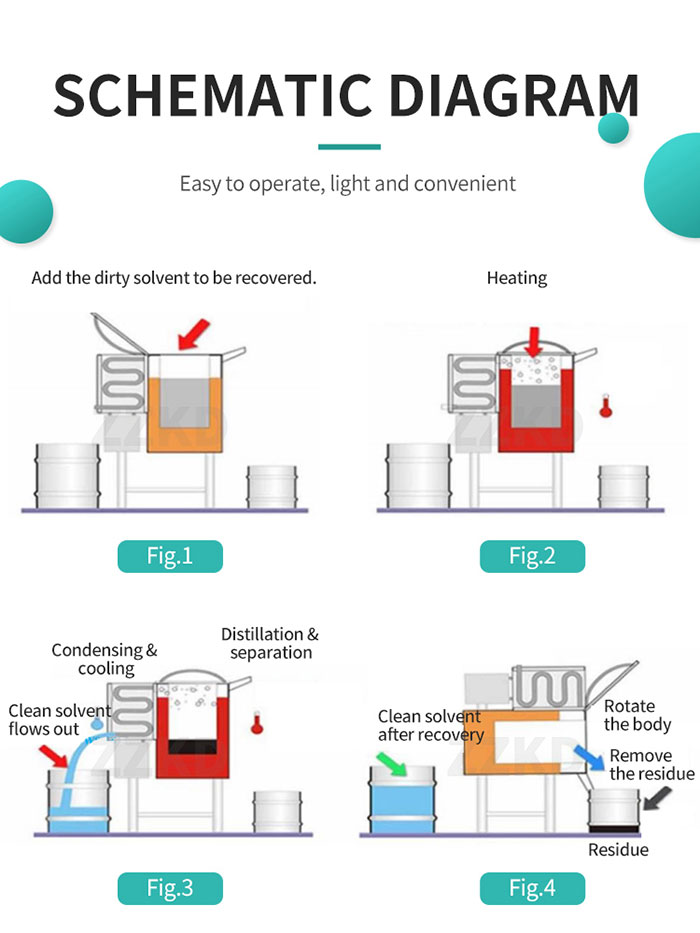 Warehouse in USA | Canada | Spain | Thailand
We have warehouses in the United States (Los Angeles), Canada (Vancouver), Spain (Valencia), Thailand (Bangkok), and have a large inventory,no matter which country you are in, you are guaranteed to receive the goods as quickly as possible.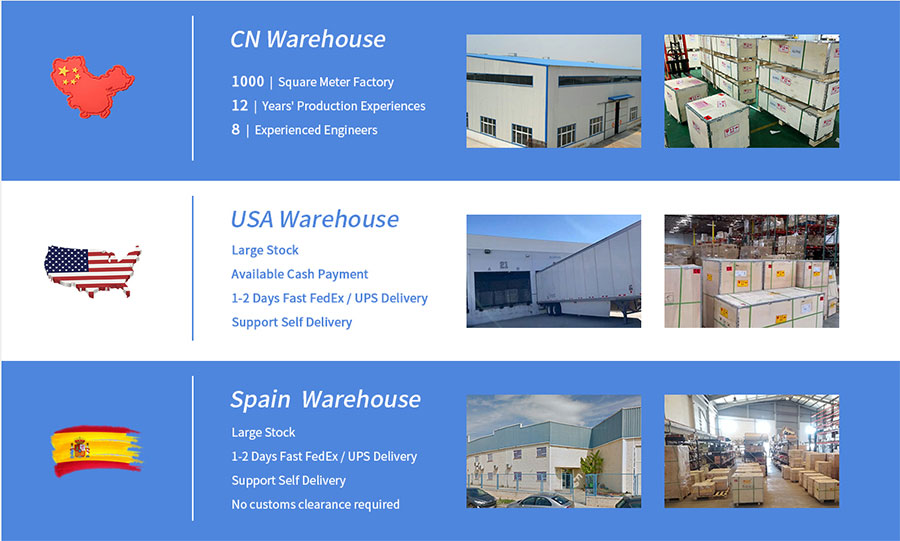 Why choose us?
1)Solvent recycling machine now in stock with fast delivery.
2) With 13 years of experience in R&D and production of solvent recycling machine.
3) provide you with premium quality products and perfect after-sales service.
4) Premium quality with CE certification.
5) Factory direct sales with competitive price.
6) Provide one-stop Extraction Turnkey Solution.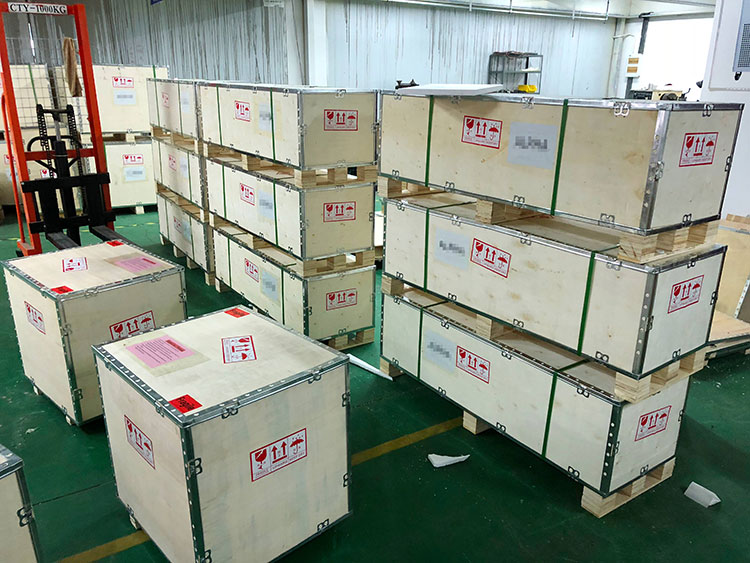 Solvent recovery system can be widely used in the following industries:
1. Automobile manufacturing and repairing industry: cleaning thinners for vehicle spraying equipment pipelines and spray guns, such as: Tianna water, toluene, xylene, methyl ethyl ketone, butyl ester, etc.
2. Electronic product production (such as LCD, LED, etc.); cleaning agents for cleaning molds and electronic products themselves, such as absolute ethanol, acetone, trichloroethylene, etc.
3. Precision instrument and hardware manufacturing: organic solvents for cleaning molds and processed products, such as: Tianna water, hydrocarbons, kerosene solvent gasoline, etc.
4. Sports equipment manufacturing industry: manufacturing cleaning agents for wax-soluble castings such as golf heads and fishing rods, and solvents for spraying and cleaning clubs and fishing rods.
5. Shoe material industry: cleaning various organic solvents of spraying equipment, such as: shoe outsole, heel spraying, vamp printing processing and cleaning, etc.
6. Plastic products: organic solvents for cleaning molds and processed products, such as: solvents for printing cleaning.
7. Printing industry: cleaning agents for cleaning printing plates and machines, such as plate washing water, car washing water, etc.
8. Coating manufacturing chemical industry: cleaning of various organic solvents and paint conditioners in production equipment, containers and filling equipment, such as: Tianna water, xylene, methyl ethyl ketone, butyl ester, etc.
9. FRP product industry: solvents used in the production process of surface anti-corrosion and aesthetic coating, such as: yacht production, wind turbine blade production, etc.
10. Painted gold jewelry industry: the solvent used in surface pretreatment cleaning and electroplating pretreatment.
11. Optical products: Solvents used for cleaning and pre-coating in various production processes of components.
12. Furniture manufacturing industry: organic solvents for cleaning spraying equipment and paint mixing, such as Tianna water, xylene, methyl ethyl ketone, acetone, etc.
13. Other industries that use organic solvents as cleaning agents.
Advantages of solvent recovery equipment:
1. To meet the requirements of environmental protection and energy saving: the equipment can restore the dirty and waste solvent treatment to clean solvent to the greatest extent.
It can be recycled and reused in production to reduce pollution; it can meet the rigid requirements of national environmental protection and energy saving;
And it is of great help for enterprises to apply for ISO14000.
2. Saving production costs: With the fluctuation of international crude oil prices, the prices of all petrochemical products have also risen steadily, and the manufacturing costs of production enterprises have also increased relatively. This equipment adopts the principle of physical distillation to reduce the dirty organic solvent into a clear, clean and recyclable solvent, which greatly reduces the manufacturing cost, turns waste into treasure, and creates profits for the enterprise.
3. Improve the safety factor of factory production: Solvents are used in the manufacturing process to clean tools and products, and the generated dirty and waste solvents are stored somewhere in the factory and concentrated to a certain amount for processing. The large amount of waste solvent hoarded not only occupies the available space for the factory but also brings a huge safety hazard. Timely treatment and recycling of dirty waste solvents not only achieves the benefits of energy saving, environmental protection, and cost reduction, but also improves the utilization rate of the factory space and the safety factor of the entire factory.
Parameter
Model

Feed

capacity

(L)

Power

supply

(ACV)

Power

(kW)

Temperature

range (℃)

Treatment

time (Min.)

Recovery

(%)

T-40Ex

40

380

4

5~200

150

95

T-60Ex

60

380

5

5~200

180

95

T-80Ex

80

380

6

5~200

210

95

T-100Ex

100

380

8

5~200

240

95

T-125Ex

125

380

8

5~200

240

95

T-250Ex

250

380

16

5~200

270

95

T-450Ex

450

380

32

5~200

270

95
Model

Feed

capacity

(L)

Power

supply

(ACV)

Power

(kW)

T-40Ex

40

380

4

T-60Ex

60

380

5

T-80Ex

80

380

6

T-100Ex

100

380

8

T-125Ex

125

380

8

T-250Ex

250

380

16

T-450Ex

450

380

32