Stainless steel jacketed reactor introduction
The jacketed stainless steel reactor is a double-layer stainless steel design. The inner layer can be put into a reaction solvent for stirring reaction, and the interlayer can be connected to different cold and heat sources (refrigerated liquid, hot water or hot oil) for cyclic heating or cooling reaction. Under the set constant temperature, in a closed stainless steel reactor, the stirring reaction can be carried out under normal pressure or negative pressure according to the requirements of use, and the reaction solution can be refluxed and distilled. It is a modern fine chemical factory, biopharmaceutical and Ideal pilot and production equipment for the synthesis of new materials.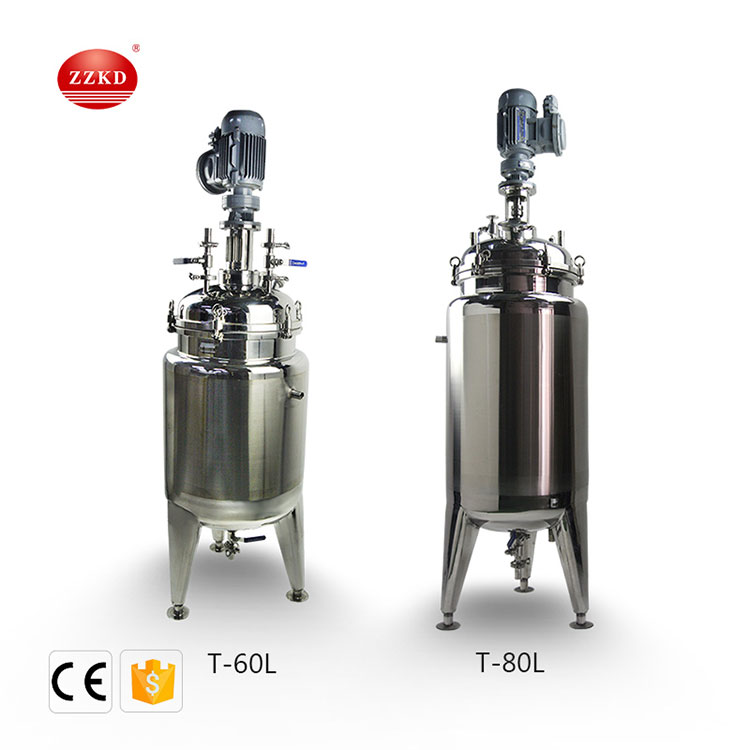 Brief of decarboxylation reactor
Decarboxylation reactor is a kind of stainless steel reactor,it is a powerful and complete solution for solvent recovery. It has an explosion-proof motor for stirring and a built-in heater that brings the unit to a temperature of 250F. The PLC digital control panel makes operation even easier and can be easily added to any of our mobile extraction lab setups!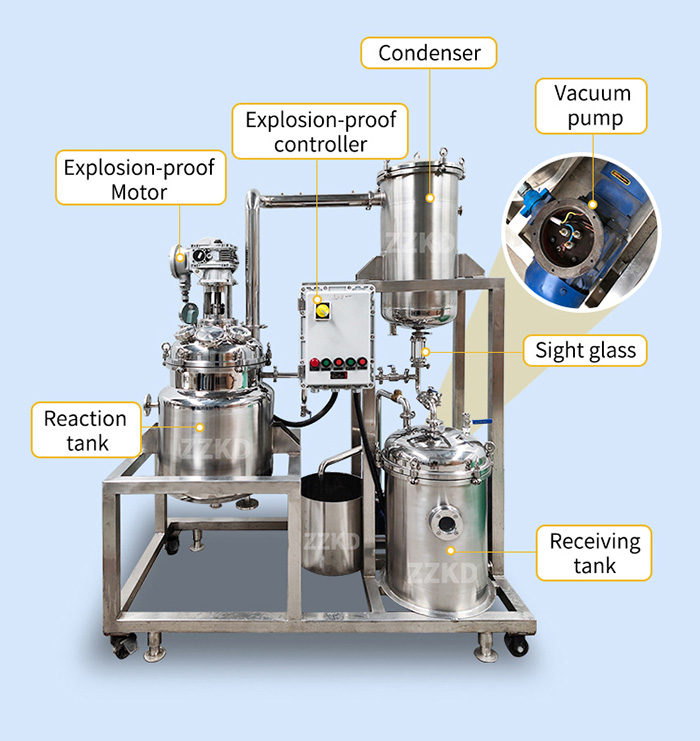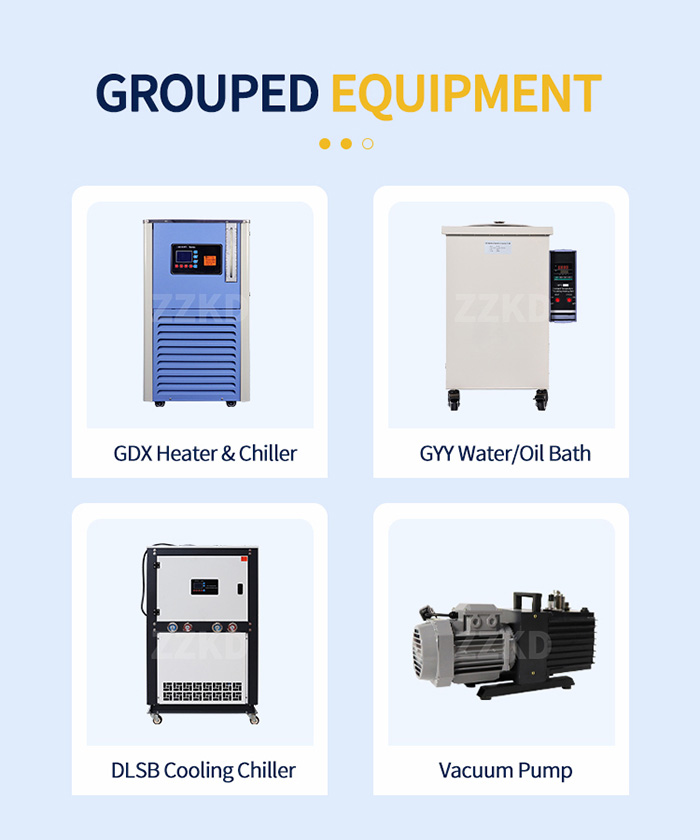 The purpose of stainless steel reactor
Our stainless steel reactors are used in the production process of pharmaceutical, decarboxylation, decarb, crystallization, decarb, decarboxylation and other processes in pharmaceutical, chemical, food, light industry and other industries.
Features of stainless steel reactor
The stainless steel lab reactor uses 304 stainless steel tube as the frame, adopts 316 stainless steel jacketed reactor body, and is equipped with PTFE.
The filter bottom plate is also composed of components such as motor and frequency conversion regulator.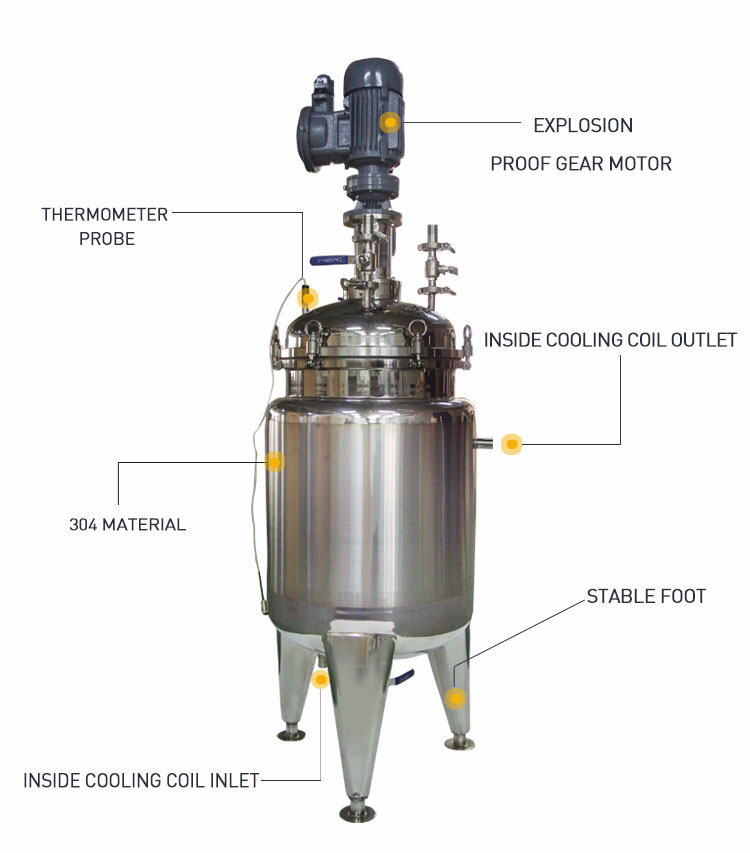 Stainless steel jacketed reactor body
316 stainless steel kettle body, high temperature resistance, acid and alkali resistance.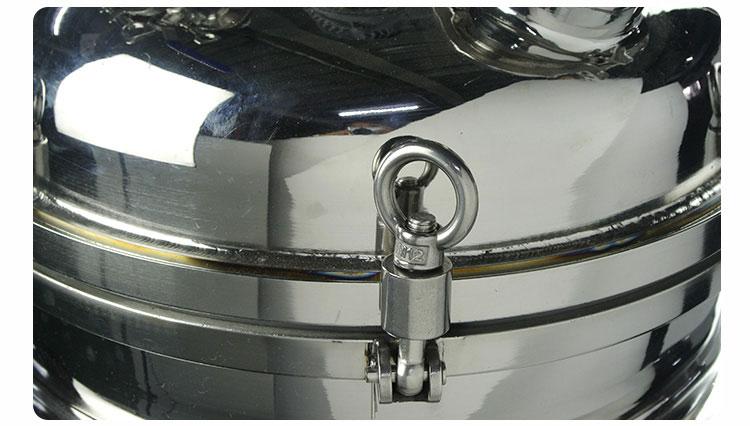 Multifunctional kettle cover
The quick-release multi-function kettle cover has the functions of feeding, temperature measurement, mechanical seal shaft, exhaust and other functions.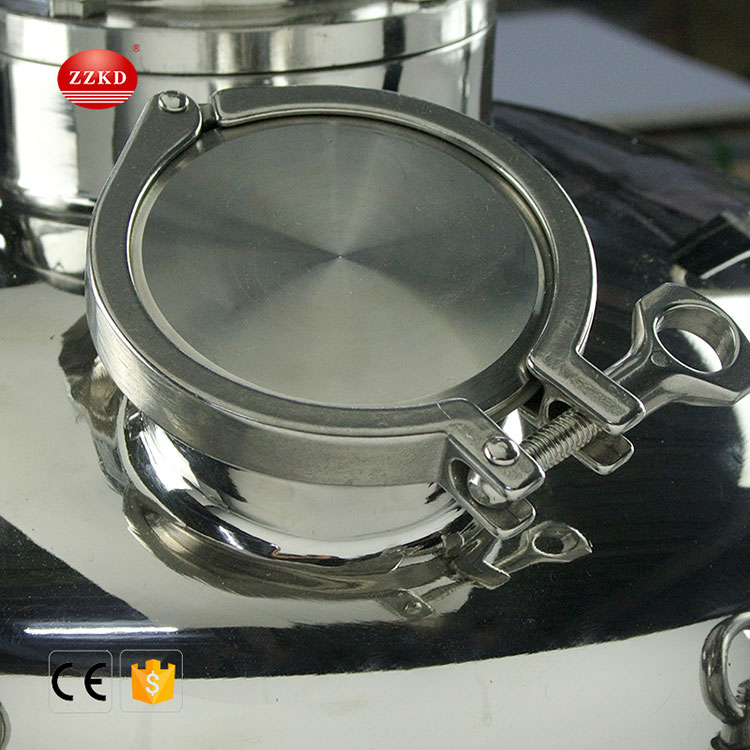 PTFE filter base
Easy to disassemble, clean and replace.
Motor
According to the viscosity of the material, the power can be selected, the reduction ratio can be increased, and the DC brushless motor can be selected.
Inverter regulator
The speed of the stirring paddle is displayed in real time and can be adjusted according to the material viscosity and reaction needs.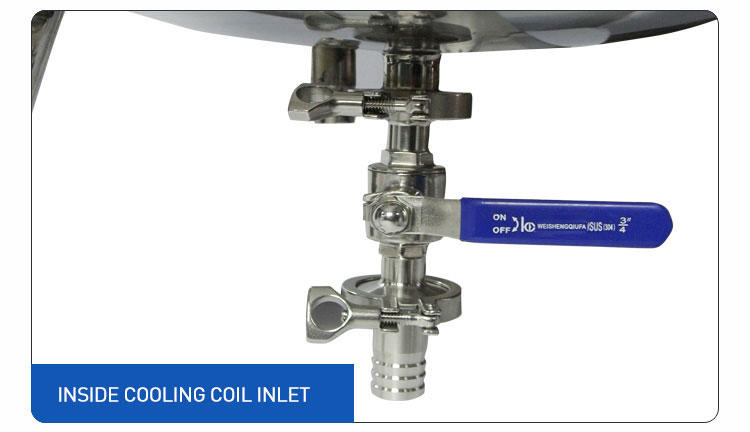 Advantages of stainless steel reactor
(1) The components are sealed with tetrafluoroethylene, which can maintain a good vacuum degree (generally around -0.098MPA) among similar products in the market, and maintain a high-accuracy seal under working conditions. There is also a chip collection groove.
(2) In the form of mechanical seal, the PTFE connection port is used to maintain a high-accuracy seal under working conditions.
(3) It is designed with an external temperature sensor, and the kettle cover is equipped with a stainless steel thermometer protective sleeve to monitor the reaction temperature in real time.
(4) PTFE discharge valve, movable interface, quick discharge.
(5) After the reaction is completed, the cooling or heating solution of the interlayer of the stainless steel reactor vessel can be accumulated without accumulation of liquid.
(6) The overall stainless steel column frame structure, five-port reaction kettle cover, with a full set of glass for reflux, liquid addition, temperature measurement, etc.
(7) The stirring motor has strong torque, no noise, high speed and stability.
(8) The stainless steel reactor vessel adopts double PTFE stirring paddle, which is suitable for stirring and mixing low to high viscosity liquids.
Warehouse in USA | Canada | Spain | Thailand
We have warehouses in the United States (Los Angeles), Canada (Vancouver), Spain (Valencia), Thailand (Bangkok), and have a large inventory,no matter which country you are in, you are guaranteed to receive the goods as quickly as possible.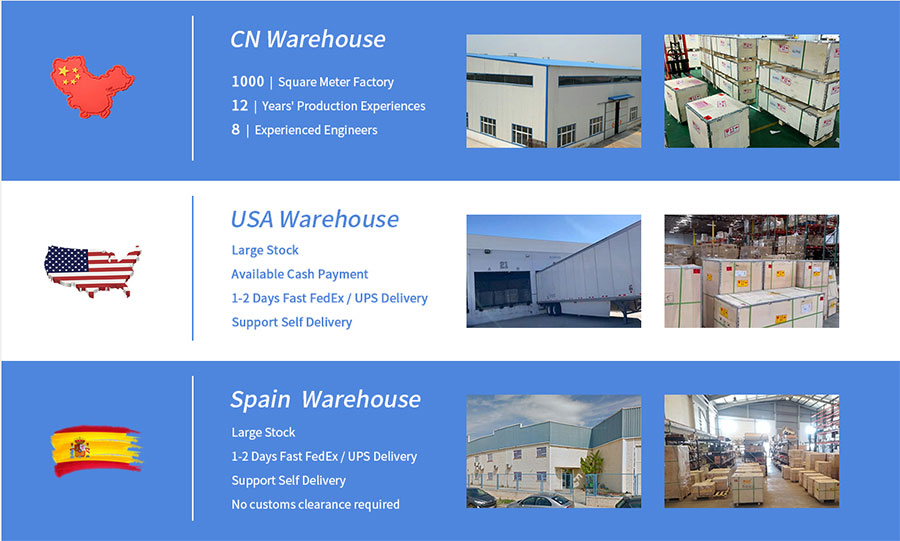 Why choose us?
1)Stainless steel reactor now in stock with fast delivery.
2) Various capacities for choice.
3) With 13 years of experience in R&D and production of stainless steel reactor.
4) provide you with premium quality products and perfect after-sales service.
5) Premium quality with CE certification.
6) Factory direct sales with competitive price.
7) Provide one-stop Extraction Turnkey Solution.



Parameter
Stainless steel reactor parameter
| | | | | |
| --- | --- | --- | --- | --- |
| Model | Power (W) | Stirring rate (r/min) | Capacity (L) | Jacket capacity (L) |
| SS-5L | 120 | 0~1000 | 2 | 5 |
| SS-20L | 240 | 0~1000 | 6 | 15 |
| SS-50L | 240 | 0~500 | 50 | 5 |
| SS-100L | 400 | 0~500 | 10 | 10 |
| SS-500L | 1100 | 0~350 | 500 | 30 |
Decarboxylation reactor parameter
Capacity of kettle body

50L

100L

Motor

0.75kW

0.75kW

Condensation area

0.75m2

1.1m2

Collection tank

40L

75L

Equipment size

(L*W*H)

1650*860*2000 mm

1750*970*2100mm
Stainless steel reactor parameter
| | | | | |
| --- | --- | --- | --- | --- |
| Model | Power (W) | Stirring rate (r/min) | Capacity (L) | Jacket capacity (L) |
| SS-5L | 120 | 0~1000 | 2 | 5 |
| SS-20L | 240 | 0~1000 | 6 | 15 |
| SS-50L | 240 | 0~500 | 50 | 5 |
| SS-100L | 400 | 0~500 | 10 | 10 |
| SS-500L | 1100 | 0~350 | 500 | 30 |
Decarboxylation reactor parameter
Capacity of kettle body

50L

100L

Motor

0.75kW

0.75kW

Condensation area

0.75m2

1.1m2

Collection tank

40L

75L

Equipment size

(L*W*H)

1650*860*2000 mm

1750*970*2100mm