In the second half of 2018, CBD, a hemp extract, emerged, and its popularity gradually surpassed that of other plant ingredients. At the beginning of 2019, CBD became the biggest highlight at the Anaheim Natural and Organic Products Exhibition. Today, business giants from all walks of life have entered the CBD industry, and more and more domestic listed companies are involved in the industrial hemp industry.
Prohibition Partners estimates that CBD skincare sales could account for around 10% of global skincare by 2024. CBD is rapidly growing as a new ingredient and category in the beauty space, with more and more beauty brands launching their own CBD product lines, including skin creams, lotions, serums, soaps, sunscreens, hair care products and more.
This article will show you how to start your CBD business.
In this article, we will cover:
1. CBD oil skin care market size
2. CBD production process and equipment
4. The rise of CBD oil skin care
1. CBD Oil Skin Care Market Size Click to Consult
(1) Characteristics of CBD oil skin care market:
1. CBD essential oil has become the best-selling product in the CBD oil skin care market due to its convenient use, anti-aging, acne scar removal and other functional properties, and will continue to occupy a major market share. In addition, derived CBD oil skin care products such as moisturizers, creams, masks and serums will continue to gain higher traction than their hemp-derived counterparts.
2. The anti-inflammatory and moisturizing properties of CBD oil skin care products will continue to attract consumers with dry skin, eczema and psoriasis.
3. If the prescription of dermatology products is replaced by CBD products, this market may gain more growth.
(2) Current global brands & products:
The global CBD oil skin care products market presents a unified competitive landscape, with first- and second-tier companies accounting for more than 50% of the revenue.
➤ Most of the CBD beauty products are from smaller independent brands such as Milk Makeup, MGC beauty and St. Jane, etc. The more well-known companies including ElixinolGlobal Limited, Fab CBD Company and EndocaLLC may make strategic investments in cross-regional markets.
➤ Traditional skin care brands and department stores and supermarkets have also begun to enter CBD oil skin care products. Sephora has introduced curated sections of related products in its stores, and beauty store chain Ulta Beauty is also heading in that direction.
➤ Barneys is launching a line of CBD beauty products at BeverlyHills, the luxury department store that will also design and sell high-end CBD products.
➤ NeimanMarcus also sells CBD beauty products on its website and five brick-and-mortar stores.
➤ Estee Lauder Companies Inc. Launches Origins Hemp Mask
(3) CBD oil skin care market size:
In the United States, a survey of 2,000 consumers conducted by A.T. Kearney showed that 76% of consumers would try a CBD-infused, therapeutic product. More than half of them said they would especially try cosmetics with added CBD ingredients.
Jefferies analysts have made a similar prediction: Over the next decade, CBD beauty products alone will reach $25 billion and will account for 15% of the entire skincare market. Analysts at Piper Jaffray predict and say that if CBD beauty were included in the hemp industry, the entire CBD market could be worth between $50 billion and $100 billion.
Previously, Future Market Insights released a report titled "CBD oil Skin Care Market: Global Industry Analysis and Opportunity Assessment 2019-2027", which stated that the market is expected to grow at a compound annual growth rate of more than 2027 by 2027 33%.
2. CBD Production Process and Equipment Click to Consult
Today's popular CBD has been transmitted from the top skin care class ladies and ladies in Europe and the United States to the mass consumer class, from American socialite Kim Kardashian, Victoria's Secret supermodel AA, Friends' Rachel and other Hollywood stars, to more and more party members in recent years. Focus on CBD, the active ingredient in skin care products.
Generally, you can get CBD from the following cannabis plants:
Industrial hemp (hemp), also known as hemp and hemp, has a THC content of < 0.3% and does not show psychoactive properties;
Medical marijuana, with a THC content between 0.3% and 0.5%, has a medicinal tendency.
One of the prerequisites for extracting CBD from hemp plants is to reduce the content of THC as much as possible. Therefore, it is necessary to control the THC content from the source, that is, to select hemp plants with as little THC and as much CBD as possible, that is, industrial hemp. So, how to extract CBD from industrial hemp? The current common methods are solvent extraction, supercritical CO2 extraction and so on.
Production process: divided into crude extraction and refining
Crude extraction:
1. Solvent extraction method
Obtaining CBD from industrial hemp by solvent extraction is a relatively mature method in industry.

Advantages: Economical and simple.
Disadvantages: The CBD oil finally extracted is a mixture, and there may be some residual impurities which will affect the appearance and taste of the product. For example, the residue of chlorophyll will make the finished oil green and taste bitter; the extraction process is dangerous and ethanol is easy to burn.
2. Supercritical CO2 extraction method
CO2 changes its own state with changes in air pressure and temperature, becoming a gas, liquid or solid. Supercritical CO2 is a substance in an intermediate state between gas and liquid. On the one hand, it has the properties of liquid fluidity and the ability to extract some fat-soluble substances; on the other hand, it has good diffusivity, similar to gas.
Supercritical CO2 extraction technology is a new material extraction technology developed by using the characteristics of supercritical fluid. This extraction method usually requires the use of specialized "closed loop extractors" with three chambers.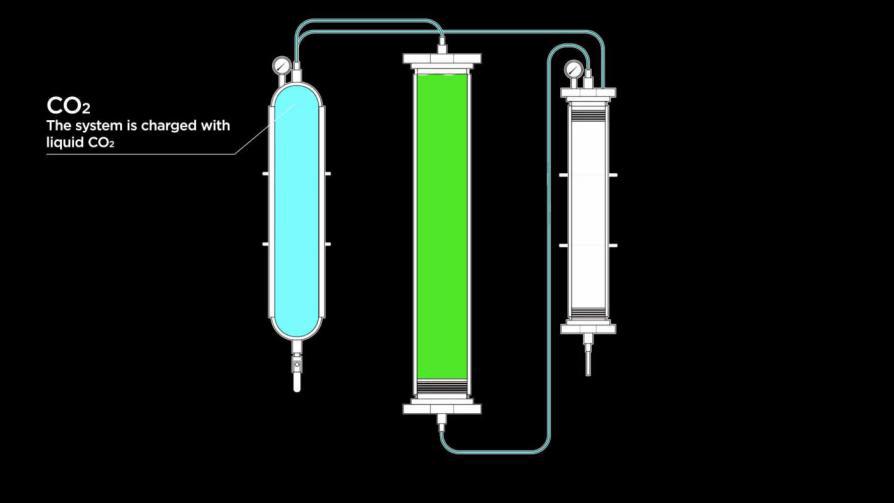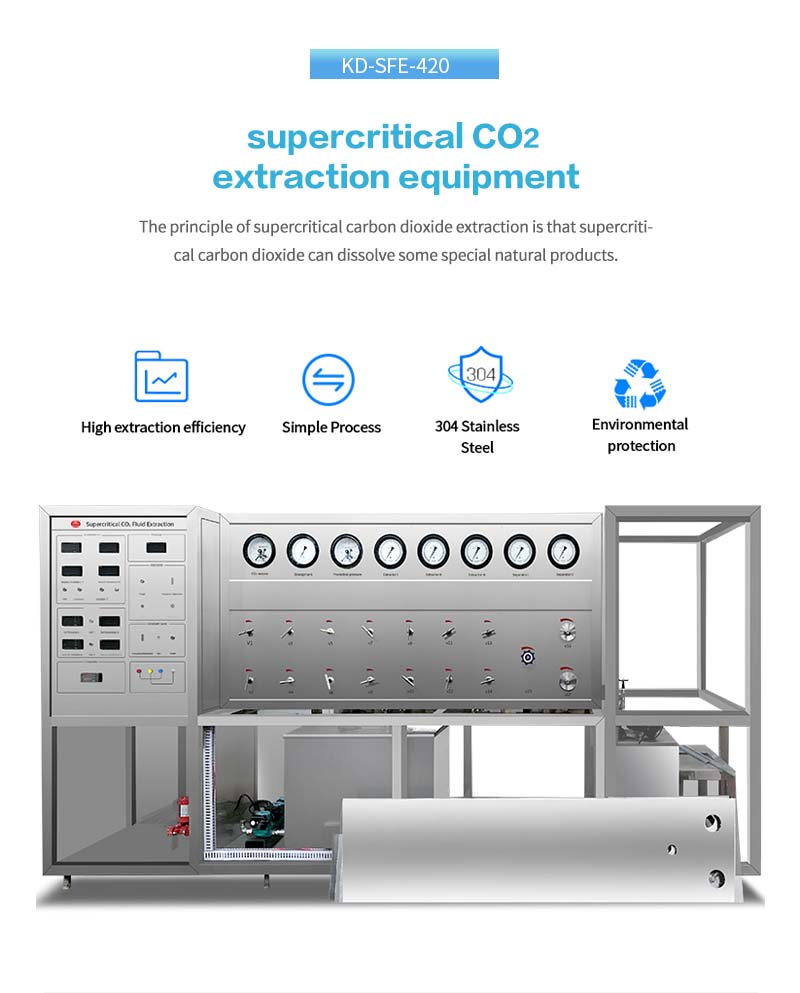 Advantages: CO2 is safe, non-toxic, non-flammable, and easy to separate after extraction; CO2 is an inert gas, which is not easy to chemically react with cannabidiol and other substances; the extracted substances are pure, without chlorophyll, and the risk of pollution is small.
Disadvantages: Expensive equipment (starting at $39,000 for this set), complicated to operate.
Refined:
1. Molecular distillation
Molecular distillation can effectively remove the solvent in the extract, and play the role of decolorization, remove chemical residues and harmful metal components, and the purity of the crude CBD product after the molecular distillation device can be increased to more than 70%.
2. Column separation method
This method utilizes the separation principle of ordinary liquid chromatography, and is based on a large-diameter liquid chromatography column and a large-flow liquid delivery system, and enables the separation of the target product by optimizing the fluid stability, distribution and the ratio of the elution solvent. The efficiency and separation effect have reached a high level. Using this method to separate crude CBD products can also extract all the monomers in cannabinoids, such as CBD, CBG, CBN, CBC, etc., according to the needs. The purity of the isolated CBD products can be as high as 97% or more.
At present, the method of molecular distillation + chromatographic column separation is used to separate and purify crude CBD in engineering applications. The concentration of the obtained product is similar to that of the injection, which greatly reduces the amount of solvent concentration.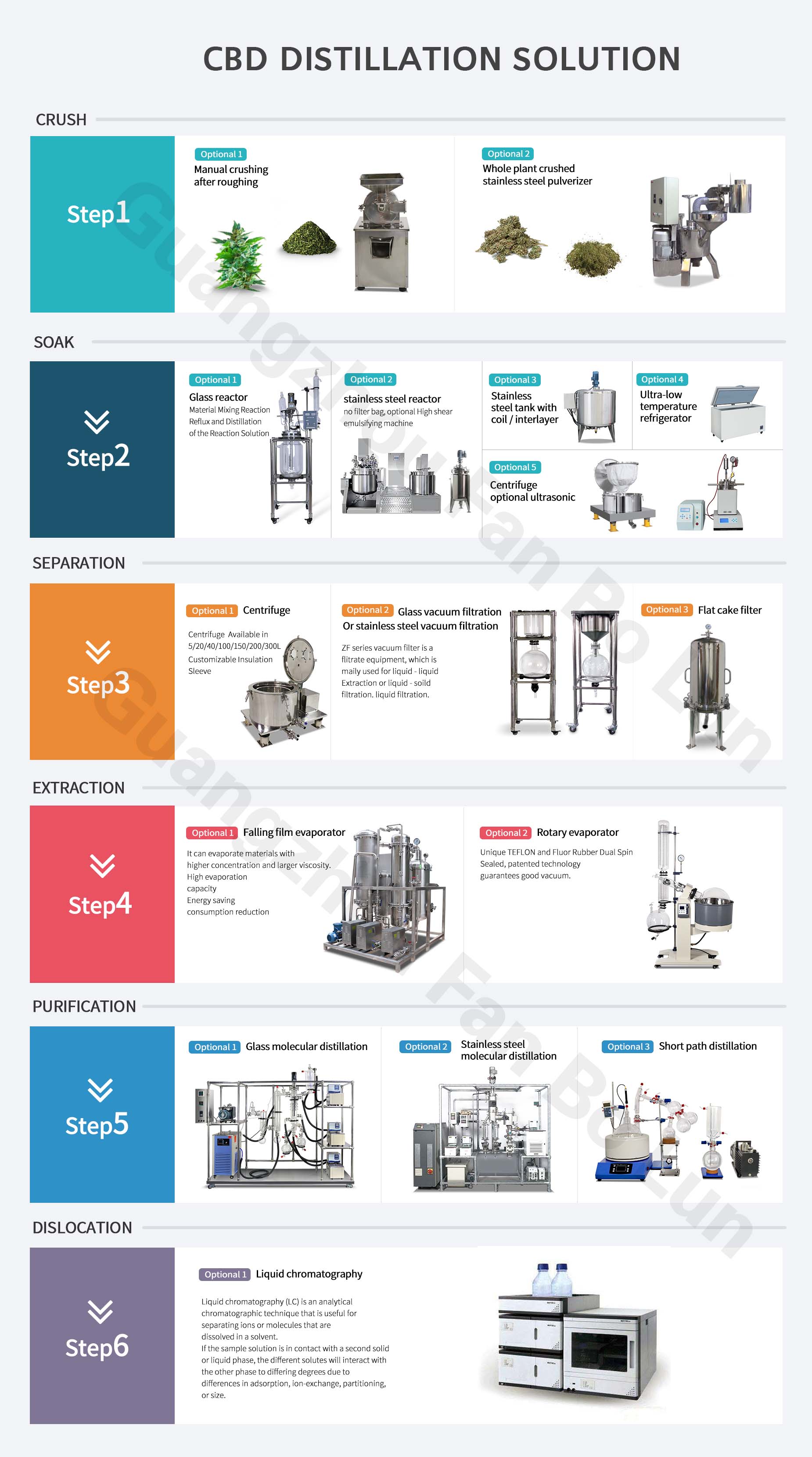 The equipment used are: glass reactor, stainless steel reactor, centrifuge, rotary evaporator, molecular distillation, short path distillation, etc.
(1) Case 1: American CBD production line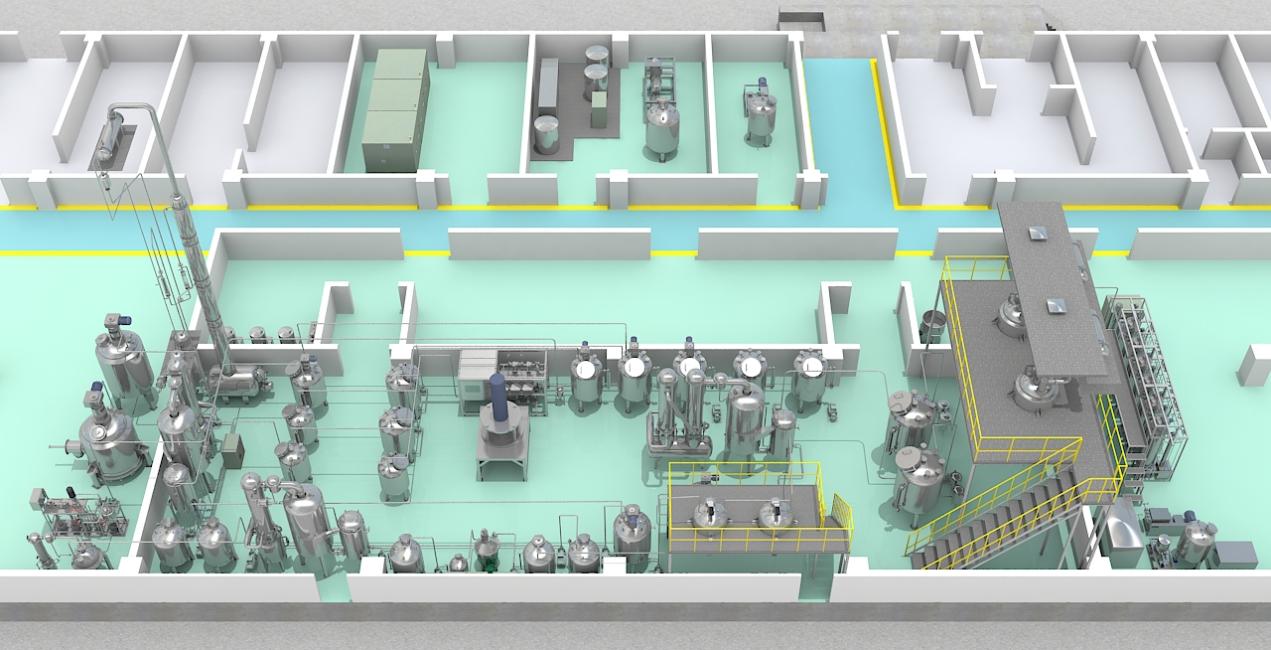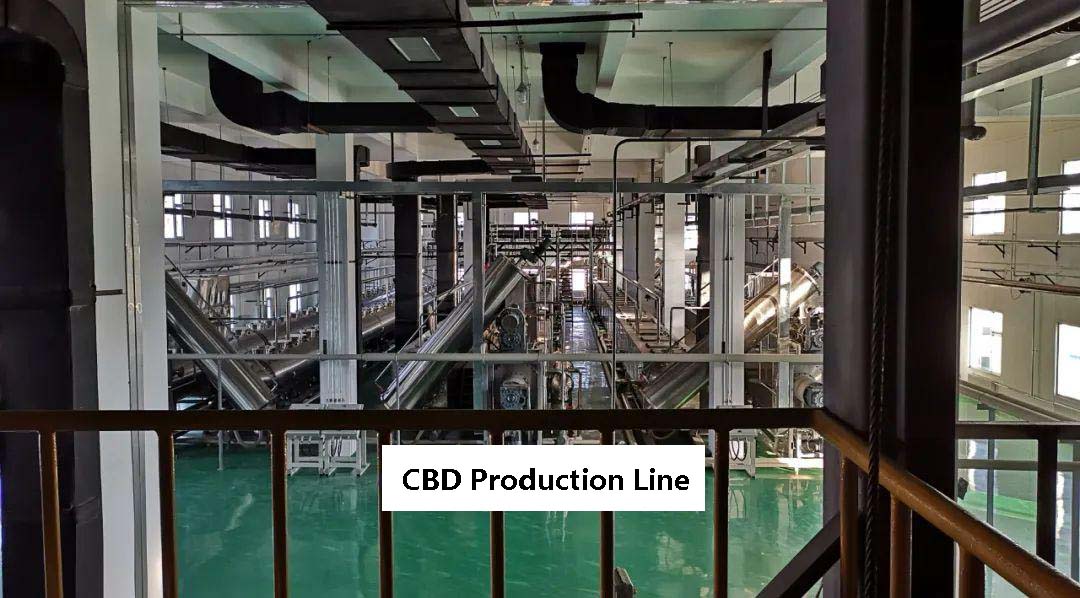 (2) Case 2: British CBD production line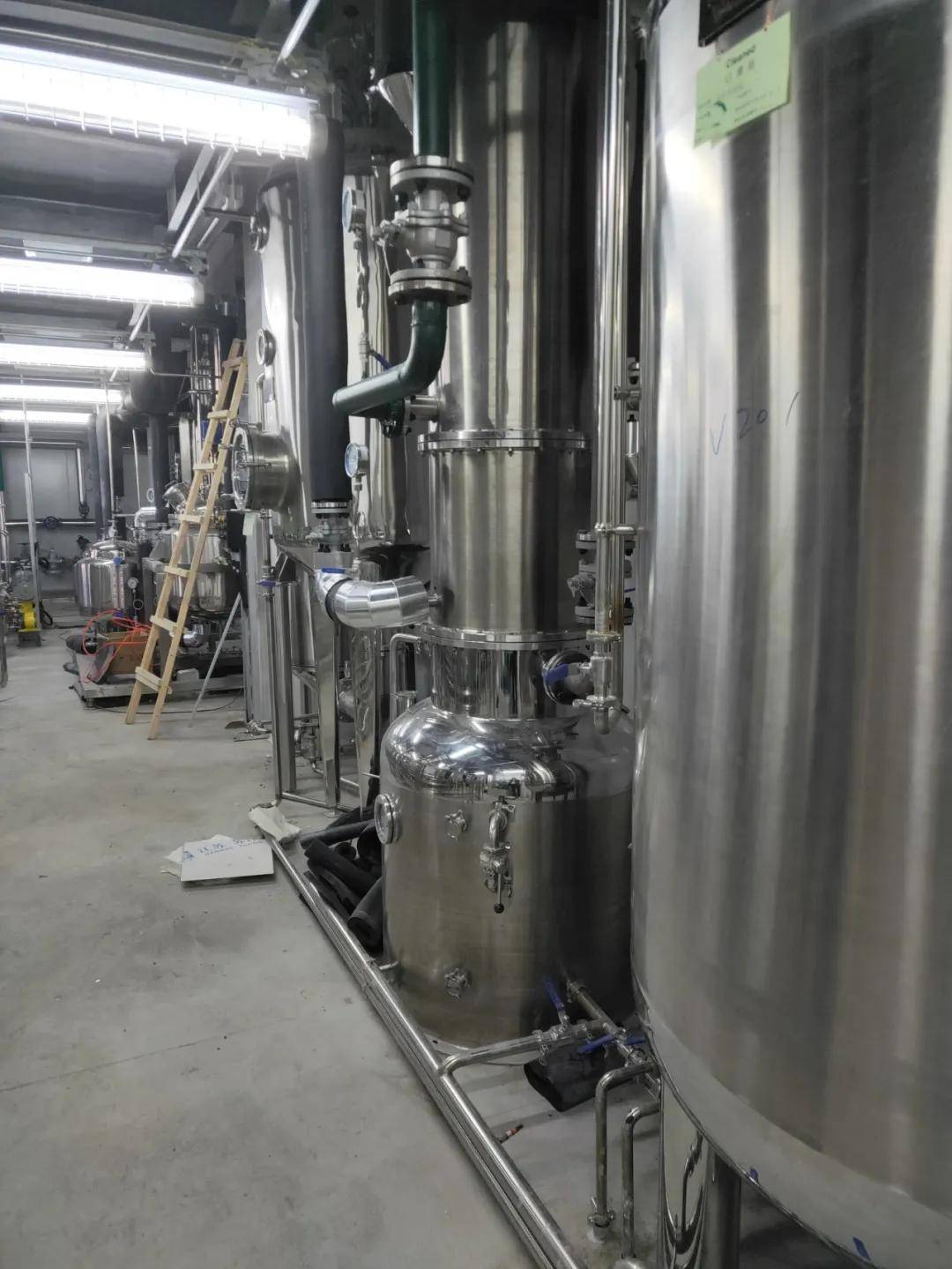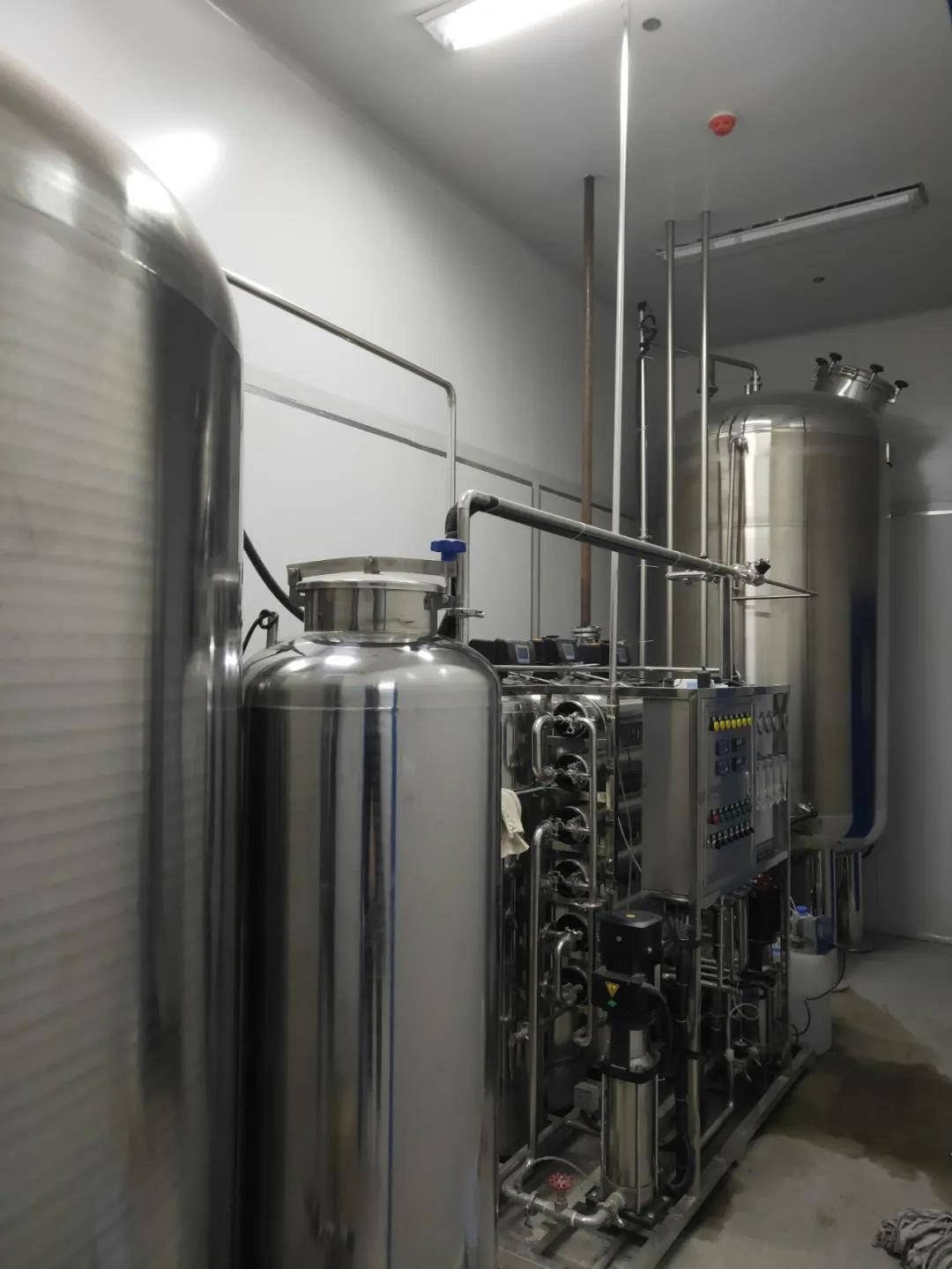 The complete CBD extraction production line includes: extraction unit, filtration system, evaporator, short-path distillation equipment, chromatography column system, solvent storage, recovery and dispensing system, CBD crystallization system and pipelines and valves, utility systems.
4. The Rise of CBD Oil Skin Care Click to Consult
CBD is one of the many cannabinoids in the cannabis plant. The hallucinogenic and addictive ingredient in the hemp plant is THC (tetrahydrocannabinol), which has nothing to do with CBD. "Cannabinoids" act on the "endocannabinoid system" of the human body through "receptors", thereby regulating various functions of the human body. Cannabinoid receptors are distributed not only in internal organs such as the brain, but also in the surface layer of the skin, which provides a prerequisite for the study of CBD topical products.
Long before attention was paid to the skin care benefits of CBD, "hemp seed oil" was used in skin care, primarily to nourish and hydrate. American skincare brand The Body Shop has been using hemp ingredients since 1992, and in 1998 the company launched a line of hemp dry skin care products that attracted widespread attention.
Studies have found that CBD has high value in anti-epileptic, anti-depressant, pain relief, sleep improvement, etc., so CBD, which was originally used in health care in the form of "oil", is now due to its anti-inflammatory, antioxidant, antibacterial, etc. Its efficacy has gradually become an advanced ingredient in cosmetic formulations, and has been added to cosmetics in large quantities, while CBD oil skin care products refer to skin care products with CBD and other ingredients added. Such skin care products have become popular in 2019.
The new essence launched by the British brand Revolution in 2019 contains CBD oil; the mask "Hello, Calm" launched by Estee Lauder's brand Origins and Sephora also contains CBD oil. Since then, more and more cosmetic companies have also used CBD extract. , CBD oil is added to skin care products, and a series of CBD oil skin care products such as water, milk, cream, and stock solution have been developed.
As the efficacy of CBD is widely studied, its downstream applications are also increasingly enriched. CBD can be used as skin care products, with anti-oxidative, anti-inflammatory and acne-removing effects; CBD can be used as a medical treatment and has mature products in the treatment of epilepsy and multiple sclerosis (MS) - the British GW company has developed Sativex and Epidiolex medicines with CBD as the main ingredient are produced; CBD can be used in food and has the effects of calming and improving sleep quality. So, how is CBD obtained from the cannabis plant? Is there any other way to get CBD other than directly from plants?
The CBD line of skincare products is considered an excellent restorative, anti-aging solution for all skin types, including acne and sensitive skin. Research shows that CBD oil skin care products open up new skin care concepts for natural healing, followed by reducing inflammation, and a wider range of consumers may choose CBD oil skin care products in the next few years.
At present, CBD oil skin care products are mainly used to solve skin problems such as dry skin, psoriasis, eczema and acne.
(1) CBD acne treatment:
From numerous studies we can clearly see that CBD has anti-inflammatory properties, which is one of the reasons why it is able to fight acne, because acne itself is an inflammation, research shows that the anti-inflammatory soothing and calming properties of CBD can help reduce acne and redness. In addition, studies have shown that CBD may reduce excess sebum production, as well as help counteract other triggers that lead to acne.
(2) CBD anti-aging:
CBD oil is also proven to have antioxidant properties, and by fighting free radical damage, CBD anti-aging creams can help visibly reduce wrinkles, dull skin, and more.
(3) CBD against sensitive skin:
Another benefit of CBD is that it has been found to have significant soothing properties and can help with issues related to skin sensitivity.
(4) CBD against mosquito bites and itchy skin:
A study in the Department of Dermatology at the University of Colorado School of Medicine found that 8 of 21 consumers who used a CBD cream twice a day for three weeks saw significant improvement in severely itchy skin.
CBD extraction technology aims to improve the extraction rate and purity of CBD, remove THC residues as much as possible, avoid the use of toxic organic solvents, to ensure the safety and environmental protection of products, and to reduce costs as much as possible. Among the current CBD acquisition methods, skilled extraction methods still occupy the mainstream position, while chemical synthesis faces many challenges such as high cost and complex process, and biosynthesis may be worth exploring.